​Focus Vision Media ideates, designs, and produces powerful media and technology products for a diverse group of client partners. We use disruptive media as tools to breakdown communication barriers, and to get to the heart of our clients mission and vision.
We imagine, visualize, and build the future.
We are an innovation engine fueled by our partner's goals.
We accelerate the diffusion of innovation through evidence based media.
We have produced hundreds of commercials and documentaries in IMAX, Video, Broadcast and Web Platforms.
We have designed and created robots, camera systems, consumer products, talking toys, digital media production facilities, virtual set systems and complex technology products.
We crave partnerships with companies that want to make things happen, move mountains and change the world.
We elevate new ideas into view and make inventions come to life with focused media and a powerful story.
We are brand stewards, standing for clarity, quality and authenticity. We reveal the truth in our partner's products and projects and make it visible.
Matthew Melone has been in the Entertainment, Intellectual Property and Business Development arena for over 20 years. He has ideated and developed properties and media for companies such as The U.S. Navy, Hasbro, Mattel, Reebok, Summer Infant, Safety First and FGX International.
Former to FOCUS, Matthew held the position of Vice President of Hasbro's Cake Mix Studios. He developed and managed all aspects of business, entertainment prototyping and broadcast commercial production. He directed studio construction, hired staff and implemented production pipelines.
Barnaby Jackson is a Media Technology Innovator known for his visual effects television commercials, his design and direction of computer generated animation, his experiential sound trailers, his wild motion simulation ride-films, and his sci-fi action-adventure IMAX feature film.
Recently Barnaby produced a wide range of content for Reebok: from television commercials to web videos and interactive - all branded content that tells product and technology stories. Jackson has created media for dozens of companies including intel, AT&T, Sony, Hasbro, P&G and Accenture.
Matthew
Co-Founder Executive Producer
Paul Erickson
Post Production Supervisor
Paul is an accomplished video editor able to craft raw footage into intriguing stories. Paul is a visual story teller who has worked with a wide range of companies and organizations including: Reebok, The U.S. Navy, Johhny Rockets, Roger Williams University and Brahmin. Paul attended Emerson College and currently resides in Providence, R.I.
Mike Viele
Audio Production Supervisor
Mike is a unique combination of creativity and science equally versed writing code or music. As highly accomplished composer, engineer and studio owner, Mike has done it all from live music to complex on-set recording and mixing for clients incuding including: Reebok, The U.S. Navy, Johhny Rockets, Roger Williams University and Brahmin.
David Visnick
Art Director
David is a Digital Media Artist and experienced Consumer Product Designer known for his creative vision and attention to detail. His passion for creating innovative and engaging interactive experiences for all ages can be found in his work for companies such as: The U.S. Navy, Reebok, Hasbro, Safety 1st, FGX International, Schylling and SMP Global.
Eric Weindel
Visual Effects Supervisor
Eric has had a colorful and varied digital effects career, spanning the worlds of visual effects, computer graphics, and traditional animation. Working as a hands-on visual effects supervisor he has magically persuaded pixels to do his bidding for clients such as: Reebok, Samsung, The US Navy, Stanley Bostich, Brown University, American Tourister, Rosetta Stone, Philips, Philadelphia University, Berklee College of Music, Hasbro and Goodyear. As a creative technologist, Eric continues his relentless quest accumulating skills in the areas of Photography, Optical Technology, Software and Computing Technology, Science, Nature, Entomology and Surrealism.
Eric is also very tall.
Corey Finkle
Writer/Producer
Corey Finkle has spent the past fourteen years as a copywriter throughout the worlds of media and advertising. In broadcast television, he wrote and produced promotional campaigns for TLC, BBC America, PBS and The Travel Channel. Corey's feature content work include: The History Channel, Nat Geo, Animal Planet and Sportskool. He has developed and implemented corporate training and marketing materials for Intel, Boeing, Reebok, Hasbro, Best Buy, The Mars Company, Choice Hotels, Samsung, Sony, ASUS, Microsoft, Qualcomm and Symantec. He developed promotional campaigns, web copy and social media strategies for FGX International, and created PR and marketing materials for government and non-profit organizations such as The World Bank, IFC, The US Navy, Roger Williams University, and The CFP Board.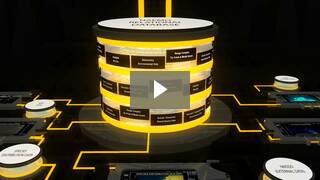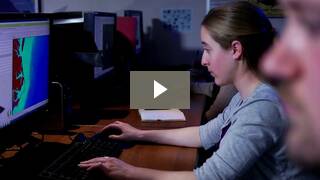 The Navy's NAEMO project, showcases a modeling tool used to simulate the propagation of underwater sound from Navy at-sea training and testing activities and the potential effects on marine species. To see more go here:
Government
All Work
Commercial
Philanthropy
Barnaby
Co-Founder Executive Producer